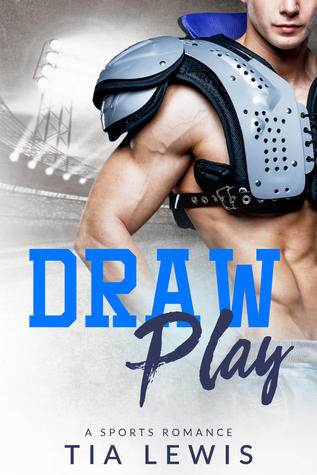 I've made no mystery of my love for the ol' trope: Jock-Nerdy/Tutor girl. This book totally fit the description. It was a light read that delivered exactly what you would expect from the blurb.Even though it doesn't compare to the Hashtag series by Hebert or After Math by Swank (absolute favs of mine), I thoroughly enjoyed it. It's not re-read material, but to spend a day in the world of a mousy girl who finds her forever with the hot jock, it was rather perfect.
There were some things I didn't appreciate, like the judgmental attitude of almost every character, how he only noticed her after she did a complete make-over and Jake's waiting too long to clear things up with her (he's a good groveler, though), but overall I'd label this book one of my guilty-pleasures.
"I wish you would give me the chance to be the man you need me to be, though. I know I can. I know he's in there. It just took him a minute to find his way out. But he's there."
The style was fine. Nothing too elaborated, but the banter was there as one would expect in this kind of books. They're both stubborn characters and it showed in their interactions, always bordering the fights. I liked it.
I would definitely recommend it 🙂