It's women's day today. Which means some of us got yellow bunch of flowers (personally, I got a deep-friend treat of the candy variety, and am not complaining) while others are marching for equal rights.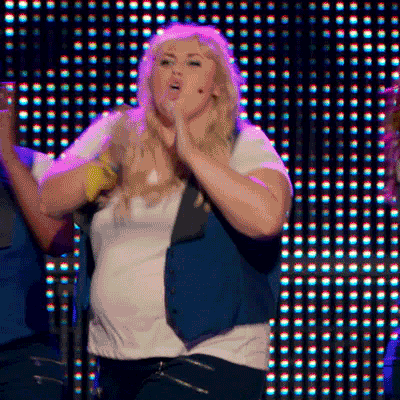 Although I do not feel discriminated and am more ambitious than most guys I know, it's undeniable that issues like different wages, maternity leave and other legal/economical stuff I know very little about because I live in a world populated by fictional people, need to be addressed, pronto.
But this is a book blog and I'm not a politician (thank God. I could probably write a book about "How to Sink a Nation in 10 Easy Steps"… make them 5).
Instead, I'm going to be talking about characters. But not just any characters.
Females.
Double X chromosome bearers.
But not even just any female characters. But Bad-Ass ones.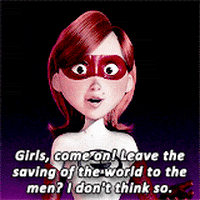 Now, PNR, fantasy, Sci-fy, urban-fantasy they're full of strong tigresses who could rip your head to shreds while applying nail polish (and still not smudge it), but with contemporary romance and NA, things get trickier. It's rare for a NA heroine to need to wield a knife against the villain, as usually the villain are either her own feelings or a misunderstanding.
The heroines I chose here are bad-ass everyday women. Some of them suffered traumas and their strength comes from their ability to bounce back and build a new life. Others are just driven, successful, take-no-prisoners, sharks excelling in their business.
So here we go…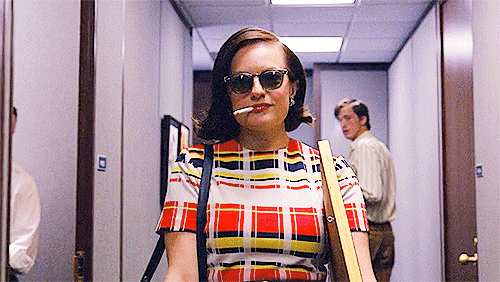 Andressa a.k.a. Andy
This book may be full of angst, but one thing is sure. It takes great skills and ambition for a woman to become a Formula 1 mechanic. Andy was just that. Independent. Capable. She knows what she wants to be and doesn't let gender stereotypes get in the way.
As for how "unfeminine" such a job is, it certainly doesn't hinder her in getting the "hot piece of ass" Carrick is.
---
Reese
At first glance, Reese may seem a carefree, lively girl. But once you get to know her and find out what she's been through in her past, you recognize her strength. Her being so sweet and trusting and… happy despite what happened to her truly makes you reconsider her whole personality. This girl managed to turn the sourest of lemons into something resembling lemonade ( 😀 ).
---
Lily
Wow, I've been dying to talk about this book for so long. This is my fav on-the-run book. Yay! The heroine here got thrown into a fight which wasn't hers to begin with. At the beginning, she's innocent, left in the dark about everything that's happening around her. But during her journey (literally) she turns into a super bad-ass character. Not devoid of flaws or insecurities, but when confronted with danger or fear, she ploughs through and comes out the other side even stronger. Shooting? No prob. Threatening a vet into stitching your partner's wound at guns point? Just another day ending with Y.
---
Sela
Gotta love a woman who would do everything for revenge. I adored how she carefully planned her vendetta against the man who destroyed her life. She got into shape, changed her appearance and went under cover to shut the bastard up forever. Sela isn't your usual 100% lovable character. She's cold, she's what some would call "damaged goods."
Yet I found her actions understandable and fascinatingly ambitious.
---
Natalie
Natalie is the epitome of an empowered woman. She's not only a very proud BBW with a sexual history to rival those of celebrities, but she's also highly successful in what she does. She owns who she is and doesn't give a flying crap what other people think.
She hasn't always been so self-assured and independent and we learn about her very mortifying past as a woman subjected to the mental control and psychological abuse of her ex. This all made her character even more powerful.
---
Miranda
It's no secret I adore dirt-poor heroines and heroes. I like hard-working characters trying to find their way in the world with the few means at their disposal. Miranda here works two jobs to afford her studies and doesn't take shit from anyone, not even charming Hockey Pro player Jake Birch. She's independent, a realist and driven. A highly relatable and likable character, besides being an all over cool chick.
---
Ella
Imagine you're sixteen. You live in poverty. Your mom dies. You start stripping for money because a girl gotta eat. Then you get thrown into a den of lions, hated by the 99% of those around you. You're left to walk alone in the dark in an unknown place, you are bullied, threatened and all of this only in the first book.
Yet you're still a strong heroine who doesn't let others look down their noses at you. Ella's snarky, witty, not afraid to get in a fight or answer fire with fire. This is what I call a total bad-ass.
---
Kacey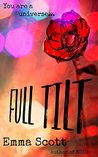 ***SPOILERS*** LIKE SUPER SPOILERS.
Is there anything more powerful than sticking with the person you love while this person is dying? Her being by Jonah's side until the very end spoke of a strength beyond human pain and grief. Kacey may have started this journey as a reckless rock star but in the end she showed the resilience and strength of mind of a superheroine.
---
There e probably more, but I tried to select the ones who truly pierced my heart with their ability to power through whatever life throws at them, and to dish as good as they get.
So what are your favorite chicks in NA and contemporary? Do you agree with this list? Do you have one of your own? This is not a tag, but I'd like to see what other romance readers think of the topic.
Peace out and…