May was kind of a meh month for me, book wise. It wasn't bad. I mean, I absolutely loved Legally Mine and Stay, but I was also kind of a in a book slump… which I'm still trudging in. So let's hear it for June and its releases, hoping it'll break me out of my reading laze. Is laze even a word? Sounds good, though. They should make it one.
But I'm digressing. Anyway, these are next month's releases I'm excited about:
June 12th
Why do I want to read this one?
1- It's by Cambria Hebert.
2- I love Cambria Hebert's style.
3- I love her portrayal of love and her thoughtful heroes.
4- Someone wants the heroine dead, which me likes. waggling eyebrows creepily
4- Gorgeous cover. Am I fickle? Yes I am when it comes to covers. I don't care. It's gorgeous and I love the foggy quality. In my defense I'll say the blurb is really captivating, too 😉
June 15th NOOOO. MY MISTAKE. THIS ONE WILL BE RELEASED ON AUGUST 14TH. CAN YOU HEAR MY HEART BREAKING?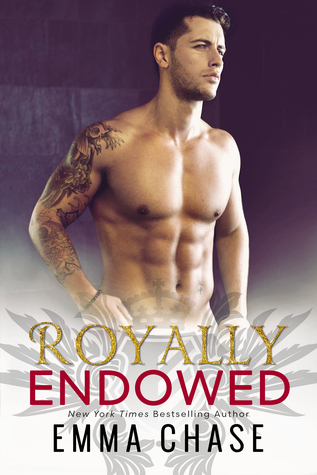 Book three in a series that has quickly become a favorite and has made me rethink Emma Chase's style in totum. Fun, sometimes a bit cheesy, definitely hot, with great characters and that slightly llama quality to the drama that I never disdain.
This may be my MOST anticipated read from next month.
June 20th
I already read this one so I can tell you that YOU NEED TO READ IT! This book had it all and, although I wasn't as excited for it as I was with Blake's book given how bitter Matt had sounded in the previous instalments, it took me by surprise and now I'm debating whether I loved Good Boy or Stay more. I'll say they're a tie. Can't choose between the utter hilariousness that is Blake and the romantic fun and efforts in making it work of chaser-Matt. Though, truth being said, as I heroine I related way better to stuttering, start-struck Haley. She was so realistic. Anyway, READ IT!!!
June 28th
I lurrrrve this series. Nicole French took the stereotypical billionaire romance with younger heroine and scrambled it up into something that, to me, is way more enjoyable, and definitely original. So we have a sassy heroine who won't put up with any of the hero's shit and a hero who is equally endearing, hot and refreshing. Who screws us more than than he does right, who tries to spoil the heroine with no success and has a past that makes him the most generous and loving boyfriend anyone could dream of. I won't say much more not to spoil anything, but the first book (Legally Yours) is free on Instafreebie so grab it here while you still can.
So these are my JUNE-MUSTs. Honestly, I was expecting something more, in terms of quantity from some of my favorite authors, especially given how crowded months like April and March were, but anyway, the quality here more than makes up for the rest.
What are yours "counting down the minutes till it's released" books from next month?