Hello!!! Before leaving for the US and going MIA for a week or so, I decided to do one last bookish post: Blogger Bits! This is a bi-monthly feature hosted by a group of us bloggers who like to discuss random matters in the literary world.
This time, the topic is "Book I Think Everyone Should Read."
I'll divide the books according to genres and I know, it's probably going to turn into "My Favorite Books Are", so bear with me.
Contemporary Romance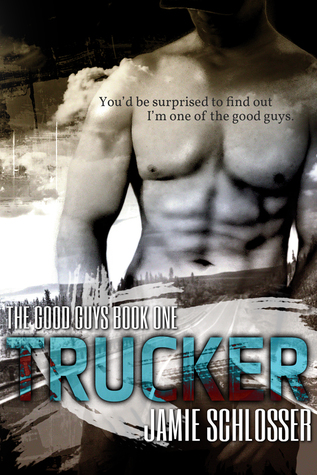 I read this one recently and it had been ages since I'd felt so enthusiastic about a book. It had all the elements which I love:
incredibly unique characters (bubbly heroine and the epitome of a good guy hero)

funny as hell

super low-angst
– great writing style
– sweet, yet hot romance
Because it  gives you new appreciation for life and because the characters will live into your heart for years to come.
Because it's emotional, raw, sweet and sexy. Period.
I loved how Bree and Archer were the perfect match, and how his inability to speak was something more about him and not less. It was like an added value, because it had shaped him to the amazing hero he is and also helped create such a special bond with Bree.
Because the nerdy (the real kind of nerd), curvy girl gets the hot guy.
Besides that first thing, there were also other deeper themes treated in the book, as sickness, parenthood etc. that take this read to a whole other level.
Because… Oren Tenning. 'nuff said.
If you're acquainted with this series, you've been waiting for this guy's story since ever. And this book didn't disappoint. Out of all the Forbidden Men's series' books, this one is hands down the best. The pacing of the story leaves a lot of page-room to developing his and Caroline's realtionship, which is always a plus for me.
This author managed to take the "bitch" in the previous books and turn her into one outstanding heroine. Plus, Houston is one hell of a hero. A true gentleman trying to do good by everyone. He's commitment to his family and his responsabilities won me over since the very beginning.
Plus, in this book the princess saves herself.
Talk about empowering!
YA
Thoughtful, relatable, swoony but realistic. There's more to this book than what meets the eye.
This is the kind of coming of age book that blind-sides you because you go in thinking: "Oh, it's just going to be one of those sweet teen romances" and then you find strong personal struggles, emotions a romance that is as simple as truthful.
OMG, this book! It gave me a major book hungover.
I wanted to be Sam, I wanted to be part of the Garretts. Even though it turned out to be more angsty than expected, their teen-age love, their sweet firsts, their lives as a whole warmed my heart.
Romantic Comedy
Unique in his genre. Instant classic. The writing style is half the reason why this book is so original.
Usually, I'm not into Romantic Comedies, but this one is not only hilarious, but also very romantic. I fell for Simon Parker hard and fast. I loved everything about him and the banter between him and Caroline was everything!
Dark Romance
This book is a rollercoaster of emotions. Action packed, violent, hot. It's meant to be devoured.
I'm reading this series right now and it's unlike any other I've ever read. It's dark, it questions your morals, and it gets you to root for the killer for once.
Brownie points for the wonderful romance. The hero who falls in love with the killer. An impossible match some may say, and yet Logan and Lana are perfect for each other.
M/M
E.P.I.C
Childhood friends to lovers.
Sports romance.
Summer setting.
Low angst.
High steam.
Drew and Trent. Their story is empowering and their love story is simply perfect.
They started as best friends before turning into lovers. They were each other first, gender wise. They finished each other sentences, joke around together. They're two fantastic dudes who are madly in love with each other, and confronted with the both the hate and support of the world around them.
Paranormal Romance (the usual suspects)
Because… it's Vlad's story. And because Layla is one kick-ass heroine.
Because JR Ward is the queen of Paranormal Romance. Reading her BDB series is like coming back home because she created such a world that is as real as the one we're living in every day.
Also, her writing style is outstanding. It's filled with pop culture references, great dialogues and a narrative talent that is uniquely hers.
This series was one of my first plunges in the genre. It's a very long series but each one is a standalone. The mix of magic, romance, steaminess and fun is explosive and addicting. Each book is very different from the other ones when it comes to setting, atmosphere or mood. Their binding thread are tortured heroes and fantastic romances.
Books that don't fit a genre
Because this book fucks with your head and then offers you a smoke.
Because this book is life and life-changing.
For more details, read my review
HERE THEY ARE!
There are actually so many books I think everyone should read. These are just the first that popped to my mind.
Now, what are yours? Commend below and don't be shy. If I don't answer right away, I'm not ignoring you. I'm just trying to get my shit together in the new country and it will take a bit to adjust.